Choose Free, Business or Extended
With premium packages starting at just 16 cent a day,
Easynote users get a highly intuitive project management tool at highly competitive prices.

Free
$0/mo
Storage: 1GB
Support email: 48hrs
File upload: 10mb
6 apps included (see below)
Get started
Business
$5/mo
Storage: 5GB
Support email: 12hrs
File upload: 50mb
11 apps included (see below)
Get started
Extended
$10/mo
Storage: 10GB
Support: Phone/Email(Prio)
File upload: 100mb
15 apps included (see below)
Get started
Easynote - Without limits!
Create your account today and join tens of thousands of happy Easynote users!
What is included?
Easynote comes with great features for everyones needs. Take a look at out comparasion table and see what fits your needs
Simple task manager
Small businesses, project managers & large companies
Free
Business
Extended
Number of apps
Number of apps

6

11

15

Seperate business from personal spending
Task Management

✔

✔

✔

Team collaboration
Team collaboration

✔

✔

✔

Unlimited users
Unlimited users

✔

✔

✔

Multiple views
Multiple views

✔

✔

Sort tasks Urgency, Status, Responsibility, Deadline
Sort tasks Urgency, Status, Responsibility, Deadline

✔

✔

File management
File management

✔

✔

Startdate / end date
project & task
Startdate / end date
project & task

✔

✔

Milestones
Milestones

✔

✔

Meeting minutes
Meeting minutes

✔

✔

Filter tasks
Filter tasks

✔

✔

Task dependency
Task dependency

✔

✔

Re-occuring tasks
Re-occuring tasks

✔

✔

Google Calendar Integration
Google Calendar Integration

✔

✔

Meeting scheduling
Meeting scheduling

✔

Video conferencing
Video conferencing

✔

Steering meetings
Steering meetings

✔

Risk management
Risk management

✔

Project statistics
Project statistics

✔
Easynote's World's famous apps!
Our apps are unique, simple and very effective which will make any project successful!
---
FREE
Our basic package - Free for everyone!
---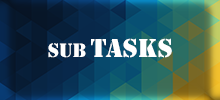 BUSINESS
For small projects
---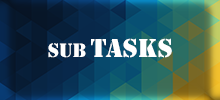 Popular
EXTENDED
For small/medium/large companies or project managers
---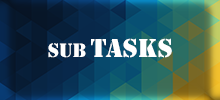 What do you get on Easynote?
Want to know why so many individuals and companies love Easynote? Take a look at some of Easynote's many fantastic features. For a comprehensive tour, check out our ' Tour ' page.
Unlimited projects
Create as many projects as you want!
Unlimited tasks
With Easynote you can create an unlimited amount of tasks.


1 GB Free storage
As an Easynote user you get 1 GB of storage for FREE!
File attachments
Add task attachments or manage all your files in Easynote's file manager.
Task dependency
Assign dependencies to tasks dependent on each other.
Calendar
Easily view all your tasks with deadlines in your calendar.
Trusted by tens of thousands satisfied users
Our customers love Easynote for its simplicity and efficiency.